Community Involvement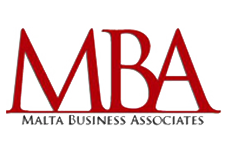 Malta Business Associates
Dan is the Vice President of the Malta Business Associates. The organization was founded in 2009 and is a group of business owners in the New York Capital Region who have similar work ethics, principles of giving, and desires to succeed. They work together to build business relationships, and collaborate on things like marketing and business strategy, development and management.
Source: Malta Business Associates
Saratoga County Chamber of Commerce
Barry and Dan are members of the Saratoga County Chamber, and Dan is also an Ambassador for the Chamber. The mission of the chamber is to "…open doors and close deals to support and improve the communities where [they] live, work and play." The Saratoga Chamber has a proven track record of success in the community, and they have developed a comprehensive offering of programs and benefits for members that reap dividends.
Source: Saratoga County Chamber
Ballston Spa Business & Professional Assocation
Barry is a member of the Ballston Spa Business and Professional Association. The association is a group of businesses and individuals working together to make Ballston Spa a better place to work, live and visit. They work in conjunction with the Village government and other groups to enhance the community.