Our Team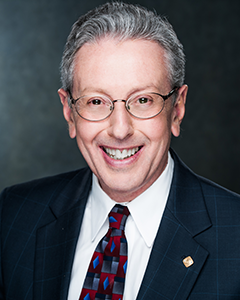 Barry J. Bruno, CLU®, ChFC®
Owner/Financial Services Professional
CA Insurance License #0B65966
Barry J. Bruno, CLU®, ChFC®, has been helping his clients achieve their financial goals since joining New York Life in January 1992.
With a strong focus on client service, Barry has won numerous awards throughout his career including the New York Life National Quality Award three years in a row, 1999 -2001, and the I.C.E. Award in 2005 for the prompt processing of Life Insurance Death Claims.
Barry is a Life and Qualifying Member of The Million Dollar Round Table* (qualifying in 1993, and 1998 through 2020). He has also been a member of both the Capital District and National Association of Insurance and Financial Advisors and the Society of Financial Service Professionals every year since 1992.
For his many years of coaching youth baseball and basketball Barry was awarded the 2001 American Legion Community Service Award.
Barry has been a longtime volunteer for the American Heart Association's neighbor to neighbor annual fundraising campaign and has held many leadership positions in his church over the past 30 years.
Barry earned his Masters Degree in secondary education from the University at Albany.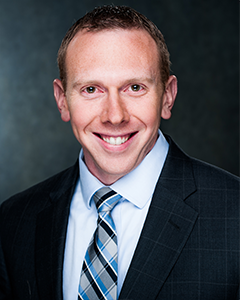 Dan D. Bruno
Co-Owner/Financial Services Professional
CA Insurance License #4097332
Dan has been helping his clients in financial, business and estate planning since partnering with his father, Barry, in 2007. Dan is a graduate of New York Life's Advanced Planning Group's Coaching Series, a client-centered planning process with the goal of helping clients crystalize their overall planning objectives and design appropriate solutions.
Over the course of his career, Dan has earned numerous industry awards including a Qualifying Member of The Million Dollar Roundtable* (2013 through 2020). He is also a member of the National Association of Insurance and Financial Advisors (since 2009).
Dan received his Bachelor's degree in Criminal Justice from the college of Saint Rose and he resides in Saratoga Springs with his wife Denise, their children and their family pets.
Debbi Leahey
Office Manager
Debbi Leahey joined Bruno & Bruno Financial in 2015. Debbi manages service processes, marketing and all administrative operations within the company. As the office manager she oversees the operation of day-to-day business and helps ensure that clients receive quality service. Debbi is the primary point of contact for clients for administrative needs including updating beneficiaries, banking information and processing payments.
Debbi has over ten years of experience in the financial services industry and also has a background in marketing. She was born and raised in Ballston Spa and is a graduate of Skidmore College with a Bachelor of Arts degree. Debbi also enjoys gardening, traveling and exploring the beautiful local trails with her dog Tango.
*The Million Dollar Round Table (MDRT), The Premier Association of Financial Professionals, is recognized globally as the standard of excellence for life insurance sales performance in the insurance and financial services industry.